CATALOGUE
Our current up-to-date catalogue, for on-line viewing.

If you wish, we will gladly send you a hard copy or USB-stick catalogue by post.

Please use our "Contact Us" form at the end of this page to let us know.
See Catalogue
NEW PRODUCTS
We constantly expand our product range.

Take a look (and maybe you will find what you are looking for)!
New Products
With over 25 years of successful experience in the tools industry, we can offer you a
broad range of Professional Tools, many of them "Made In Germany" as well as several well known and
trusted brands.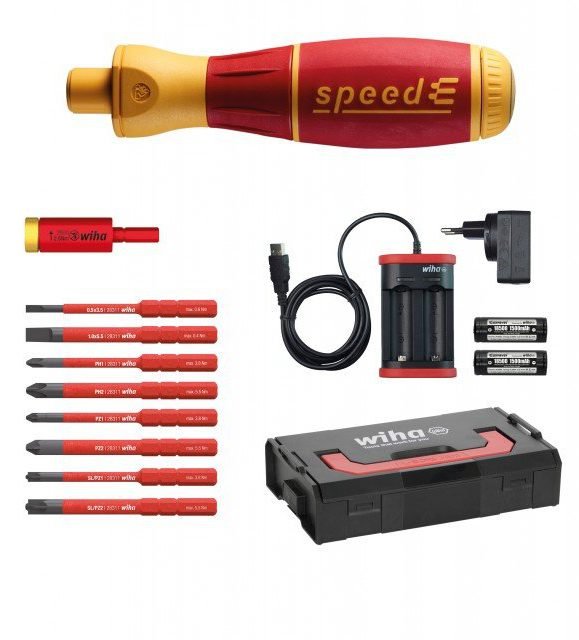 World First
Wiha "SpeedE", Set No. 2

Electronic Srewdriver

7 pcs with slimBits, batteries and USB charger in L Boxx Mini

Fast has never been so unique

1x E-screwdriver handle speedE®
1x Battery set, 18500 Li-ion (41914)
1x Charger for 18500 Li-ion batteries (41915)
1x slimBit electric bit (41159), Slotted: 3,5 mm, Bit length: 75 mm
1x slimBit electric bit (34590), Pozidriv PlusMinus: SL/PZ2, Bit length: 75 mm
1x L-BOXX Mini for speedE®
Read more
Out of our broad range
A brief overview at our broad range:
Video tutorials
Videos can say more than lots of words.
KNIPEX Ergostrip®
Universal Dismantling Tool
PICA Dry®
Longlife Automatic Pen


Weicon
Coax-Stripper No. 1 F Plus




Contact us
Please feel free to contact u. We will process your request at our earliest convenience and get in touch with you.